Class schedule:
Please call (615)872-8742 for winter schedule
Dive Safety Through Education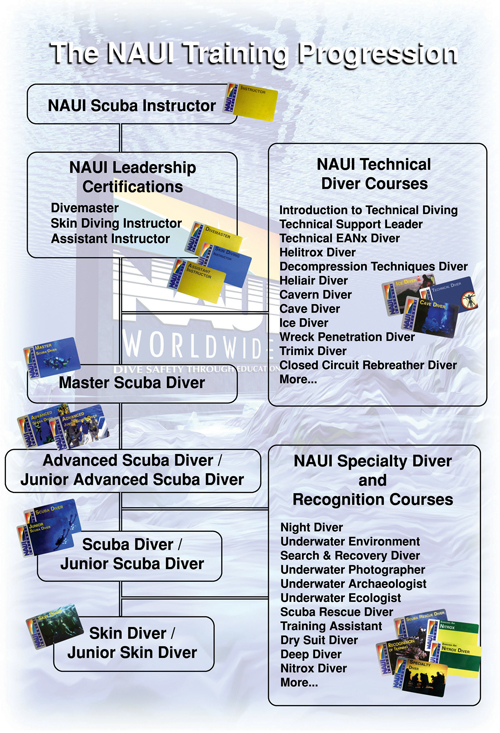 Diving can lead to exciting adventures in exotic locales anywhere in the world. Scuba diving allows you to venture into places no one has been before. Experience weightlessness like an astronaut orbiting the Earth. Breathe underwater while suspended in a cool, beautiful aquatic world, with exotic fishes and gorgeous corals.
NAUI has the highest training standards in the diving industry and NAUI divers enjoy a worldwide reputation for being accomplished underwater explorers where each breath burns a new page ina journey into the unknown.
---
Recreational Courses
---
Specialty Courses
---
Technical Courses
---
Leadership Courses
---