Oceanic and Sherwood BCs
20% off
*instock
Oceanic Viper Series
USA
**only a few left**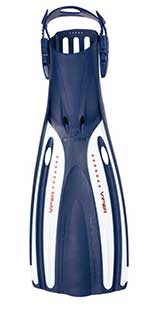 Be qualified, not just certified!
---
Wish list
Gift certificates
Stocking stuffers
Get what you
REALLY

want for Christmas!
---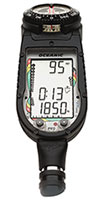 Oceanic Pro Plus 2.1
Starting at $400
This classic PDC features the largest display available and the patented Air Time Remaining calculations built right in. The Pro Plus 2.1 is "air-integrated", constantly monitoring your cylinder pressure and comparing it with your personal air consumption rate and decompression status to deliver your personal Dive Time Remaining based on the most limiting factor.
...for more information...
---

Cressi Travelight BCD
This jacket has been specifically designed for those who travel by plane as it is the result of painstaking research on the most suitable materials for reducing weight to a minimum.
Travelight can be folded up in just a few seconds and fastened with a special retractable strap so that it can be stowed easily in its own carrying bag, which has a shoulder strap.
Travelight's very light structure and its anatomical shape make it a very tight-fitting and streamlined jacket once underwater and it offers very little resistance to forward movement.
...for more information...
---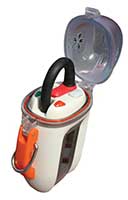 Lifeline Marine Radio
Highlights
Distress Button
Strobe Light
Boat Button
Chat Button
LCD Display
Includes
Encased in a waterproof clamshell case
Radio can be taken to 425 feet
Pre-installed rechargeable 1850 mAh lithium-ion
battery
USB cable
Spare USB port cover
Quick start guide
Product Details
Never be lost or out of touch again with this revolutionary new safety product. The first ever GPS radio for divers, it functions as a two-way VHF radio for everyday use and doubles as an emergency device by broadcasting your GPS coordinates to all vessels in an 8-mile are when the emergency button is activated.
---
SeaLife DC1400
Now available for rental!
The DC1400 makes it easy to capture amazing underwater photos and HD video
SeaLife's new 14-megapixel camera combines diver-friendly design and six underwater color modes for sharp, colorful photos and HD video - underwater or on land.
The SeaLife DC1400 is the easiest digital camera to use underwater, EVER. The camera features five widespread "piano key" controls, a large shutter button, and a fingertip-control lever that allows scrolling through menus or zooming in and out without releasing your grip from the camera.

Take a look at Ivan's first photo shoot with his ReefMaster Mini II!

Checkout all the SeaLife cameras
---

Grab your camera and hit the water.
We want to see you be a "Trashy Diver!"
The Roddenberry Dive Team in partnership with the NAUI Green Diver Initiative, and sponsored by TUSA, Blue Steel Scuba, and Tektite, present the Annual Trashy Diver Contest! We are challenging all outdoor enthusiasts, scuba divers, beach combers, and water lovers alike to collect trash from any aquatic environment, above or below the water, and photograph the results. You could win one of our great monthly prizes or amazing Grand Prizes, including a free scuba gear set!
How can you win?
It's easy! Just follow these steps:
Go to any aquatic environment (ocean, beach, lake, pond, river, etc.)
Collect and remove or recycle any trash that you see
Take a photo(s) of the trash you collect (with or without you in the shot)
Send your photo(s) to nauigreendiver@naui.org
Each photo you submit counts as a single entry into the Trashy Diver Contest and means you are automatically entered to win one of our awesome prizes!
The contest begins on June 1, 2013 and ends on November 30, 2013.
Click here for more information and to view the Trashy Diver Contest webpage.