Jan 9
5:30-8pm
$25(deducted from future class fees)
Get a discount with combined classes!
...and more classes.
Akona Maverick Roller Duffel Bag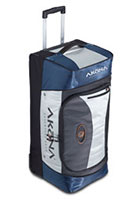 Oceanic and Sherwood BCs
20% off
*instock
Be qualified, not just certified!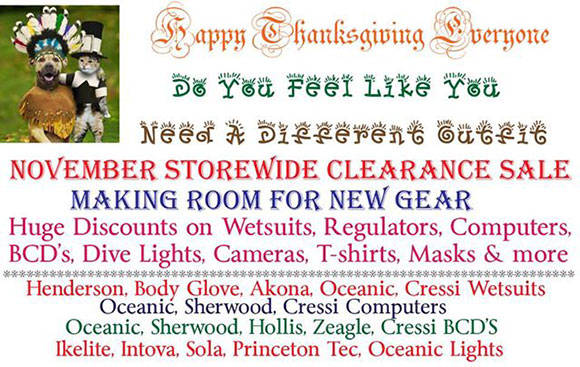 Oceanic DataMask HUD
*In-Stock
Every once in a while a revolutionary product comes along that changes everything. The DataMask is not just about having a computer in your mask it is about the many practical benefits provided by truly Hands-Free diving.
The miniature LCD allows you to keep your eyes focused on the dive while presenting critical dive data including: current depth, elapsed dive time, cylinder pressure, and dive time remaining. The Digital Optic System provides a clear, highly magnified image of the LCD, which is viewable regardless of environmental conditions and may be seen clearly by the vast majority of people, regardless of vision.
...for more information...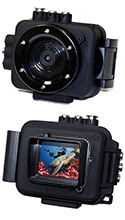 INTOVA Edge X Camera
*Coming soon
Compact and full featured, EDGE X offers 1080p High Definition video up to 60 frames per second with a 160 degree wide angle lens.
Waterproof to 200 feet, the housing includes buttons for full camera control in any environment.
Built in WiFi allows the user to operate and see what is on the viewfinder remotely on a laptop, tablet, or smart phone and also to enable wireless file transfer.
Intova's unique and patented Unibody design builds the electronics directly into the compact housing. The housing is constructed of rugged polycarbonate with a rubberized armor coating.
...for more information...
Intova
Extension Pole
$29.95
Provides extended reach for mounted camera. Also can be used as a monopod. Features aluminum, stainless steel and plastic construction with 3 pivot points. Length unextended is 20.5" / 52cm, maximum length extended is 63" / 160cm. Weight 12.5 oz. Model# EXTP-01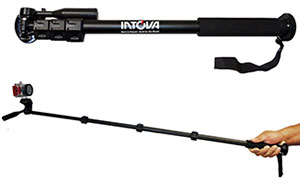 ...for more information...

Atomic Bladefins In-Stock
Power and thrust that only a paddle fin design can provide divers to cruise through the water.
Unique structural engineering combines both Power-Loop Monocoque and Frame Rail designs to maximize kicking power.
Vertical stabilizers on fin tips keep the fin tracking straight up and down with every kick.
Wicked fin and buckle styling for a distinctive look that perfectly complements the Atomic VENOM mask and SV Series snorkel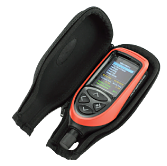 Atomic Cobalt 2 In-Stock
The Cobalt 2 is the newest release of our new generation of dive computers that are easy to use, easy to read and totally intuitive.
The Cobalt 2 features a newer more powerful microprocessor, faster compass response and new user options such as auto screen brightness. User selectable gas switches are increased from 3 to six mixes.
...for more information...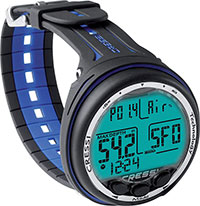 Cressi Giotto In-Stock
The Cressi Giotto has a new algorithm created through a collaboration between Cressi and Bruce Wienke based on the Haldane model, integrated with RGBM factors for safe decompression calculations in repetitive multi-day dives and with mixtures.
The software handles two different hyper-oxygenated mixtures, which can be selected during the dive.
...for more information...